If you are experiencing any of these, I can help.

• You are so over organic growth and are ready to get to the next level.
• You're wasting time and money talking to the wrong people.
• You struggle to communicate your value or services.
• You are ready to work with higher level clients or increase your pricing.
• You are CALLED to make a bigger, positive impact on the world.
My name is Arlene Pedersen, and I am the creator of the 360° Sales Conversion Formula. In the past 25+ years as an entrepreneur myself, I have worked with start-ups, international non-profits and Fortune 500 companies, selling services and products worth pennies to millions. I am proud to say, this work has created increases in global positioning, sales and customer confidence. It has also helped these businesses and non-profits attract international sponsors and celebrities.

I know how to sell stuff, people, and ideas. 

It doesn't matter what your industry is, how big or small your company is, there are specific things that that people need to see, hear and feel to be raving fans, buy from you – or join your team. I help you discover these and implement these in your communications, marketing and how you show up, individually or as a company. There is a beautiful thing that happens in this process, leaders emerge, companies and sales teams reignite, and a new sense of company loyalty is established. How awesome is that?
Here are some awards, places my work has been seen, and companies I have worked with: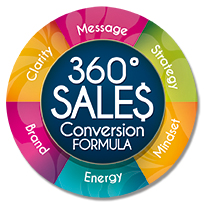 Through Arlene's help, I can
represent myself in the
marketplace exactly as I want
– professional, bold, fun,
and amazing!
Lisa R.

If you are looking for a quick fix, s

ales tactics or w

ays to manipulate your potential clients…
I am not your woman.
Arlene is extremely creative. She uses her creativity as a effective tool to accomplish the primary objective of advertising — to generate more business.
Hawkeye Richardson
For me, my experience tells me it is not just about looking good and following a sales script or gimmicks. When we "try to do what we should" do, it comes off at inauthentic and doesn't yield in lifetime customers.
What's important to me is empowering you to stand in your value and have conversations where your potential clients experience being heard and appreciated, and get you can solve their problems. I look for what is currently missing, help you get clear, and confidently express it in all aspects of your business – creating an experience that has asking for the sale be as simple as asking someone to a party. What would THAT be like??
How do you create a shift in your business from chasing clients to attracting them?

1. Get clear on what you provide. Often there is a disconnect between who we are talking to and the income we want to achieve, or results we want to produce. Through my deep dive process, we go from the intellectual and logical part of what you provide and get to your core "why" which may not be exactly what you think it is.
2. KNOW your message and OWN it. Products and services don't resonate with our potential clients. Results do. Emotions do. Now, more than ever, you message must be authentic and emotionally speak to our values. We dig deep to get to the "Center of Your Freaking Awesome Self" to find the gold that resonates with your ideal clients.
3. Create a win-win strategy that provides value at every interaction. How can you lead your prospects through your funnel while providing value in every interaction? Have all of your communications have the fine balance between their needs and education about you.
4. How are you showing up energetically? Would you want to buy from you? How are you REALLY showing up? Being present and free of the past experiences allows you to be in the moment and focus on each conversation. 
5. Create a Memorable Brand.  Create visuals, and experiences  that delight and communicate your values and results through all platforms. 
6. Shift Your Mindset. Discover the stories that are limiting you and your business, shine a light on them and see when they are showing up in your decisions and conversations.
Where are you stuck? Let's talk.
Schedule a 30-minute discovery session and get clear where you can start improving your results!
Get Started
Through Arlene's help, I can represent myself in the marketplace exactly as I want– professional, bold, fun, and amazing!
Lisa Reherek